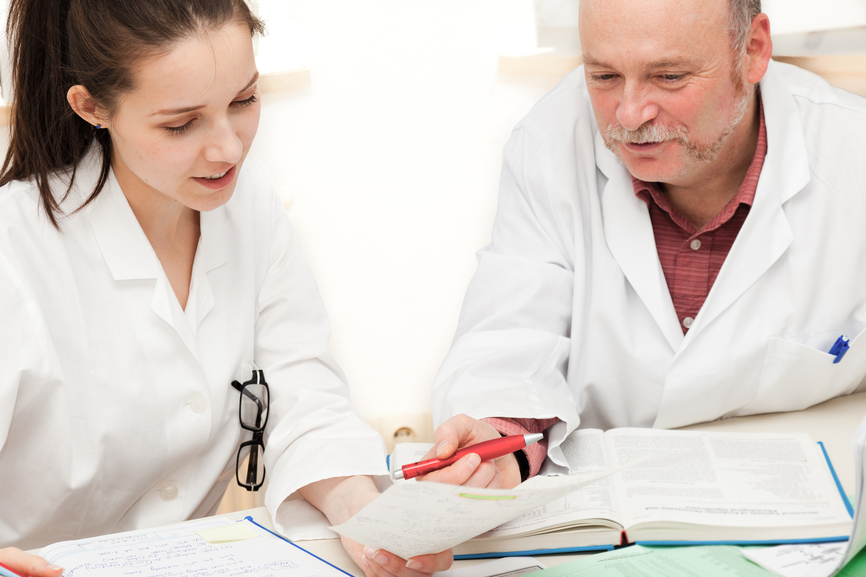 After you have completed your training you may want to look in to a getting your certification for sterile processing technicians to be able to compete at a higher level. In the past certification was strictly voluntary for sterile processing technicians except in New Jersey but this has been rapidly changing over the past few years. More and more states are looking in to following New Jersey's lead by requiring certification for this profession. But the question remains, should you do it?
In the following article we will discuss the certification process and what you would have to do to become certified.  Plus, we will look at why it is a good idea to take the extra step to become certified.
Argument For Certification of Sterile Processing Technicians
It might seem strange that certain professions such as a professional message therapist or a truck driver would need some sort of certification for employment but the person in charge of sterilizing medical devices would not legally need to be certified. Almost every other healthcare profession has regulations that require certification and yet in one area that deals infection control and safety of medical instruments in the operating room does not have such a requirement.
As mentioned earlier, the certification of sterile processing technicians has been voluntary for a number of years.  It wasn't until 2004 when New Jersey passed the first law requiring that central supply technicians were to pass a certification process. Some states such as New York and Pennsylvania have considered adding this law to the books, most states seems to be blind to it right now.
While there may currently not be legal reasons why sterile processing techs should become certified, a growing number of hospitals and medical facilities have started to make this a requirement for hiring. Having your staff certified in their respected positions is only a positive for the healthcare facility since the general consensus is that the public feels safer and more at ease knowing that someone has been specially trained for their position. Plus, there is a level of accountability with those professionals that have been certified.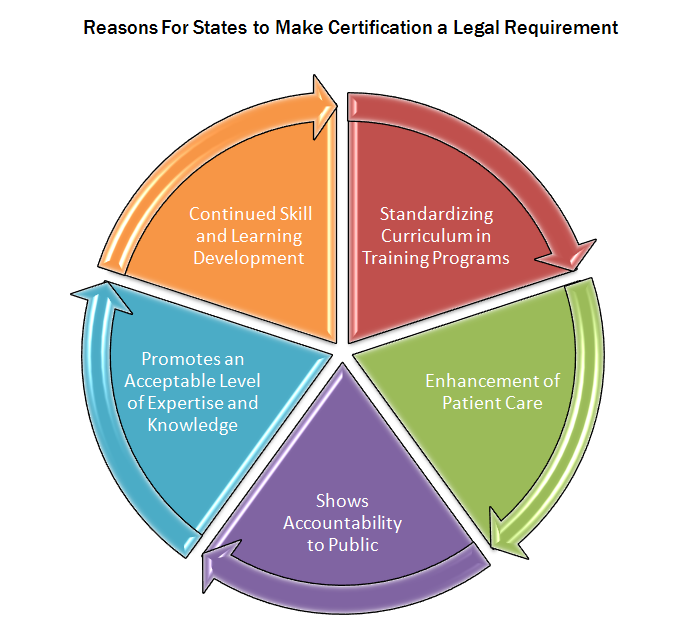 Becoming Certified as a Sterile Processing Technician
There are two organizations that currently provide certification for sterile processing technicians; the Certification Board for Sterile Processing and Distribution (CBSPD) and the International Association of Healthcare Central Service Material Management (IAHCSMM). Each certification body has their own requirements for certification and certification types. Let's look at each organization and their certification process.
Certification Board for Sterile Processing and Distribution (CBSPD)
The CBSPD offers two certifications of note; the Certified Sterile Processing and Distribution Technician (CSPDT) and the Certified Surgical Instrument Specialist (CSIS).  There are separate requirements for each of these certifications as well as testing and fees. Both of these exams are valid for five years and will require re-certification or continuing education in order to be re-certified.
The CSPDT certification exam is roughly two hours long and have 125 questions with a minimum score of 70% to pass. In order to take this exam you are required to: complete a sterile processing technician training program or have at least 12 months experience as a full time sterile processing tech or 6 months experience in a related allied health as well as performing sterile processing or 12 months in a healthcare product sales or service related to sterile processing.
The CSIS certification exam is two hour timed test with 100 questions and a 70% or higher passing grade. In order to take this exam, you would need to be CSPDT certified and completed a surgical instrument processing class or have 24 months full time experience as a sterile processing technician or completion of a surgical instrument processing or surgical technology course or 24 months experience as a surgical instrument sales or service position.
International Association of Healthcare Central Service Material Management (IAHCSMM)
You will have to become a member of the IAHCSMM in order to take either the Certified Registered Central Service Technician (CRCST) exam or the Certified Instrument Specialist (CIS) exam. A benefit of becoming a member of the IAHCSMM is that they provide training programs that are helpful to their certification exams. Your IAHCSMM certifications are valid for one year and require continuing education programs and a yearly re-certification fee.
The requirement of the CRCST exam is at least 400 hours of work experience as a sterile processing technician. Unlike other exams, you can accrue your experience before and after passing the exam as long as it is within six months. The CRCST will cover infection control processes and general central service knowledge. Once you have passed and received your CRCST certification, you are eligible to take the CIS. As the name implies, you will be tested on a range of medical instruments as well as instrumentation skills.
Reasons To Become Certified As A Sterile Processing Technician
As mentioned earlier, currently New Jersey is the only state that requires certification for sterile processing technicians but there are other states considering this requirement in the future. Even though right now you may not need to become certified, it doesn't mean that you shouldn't seriously consider doing it.
Becoming certified as a sterile processing technician will give you and your patients a stronger sense of professionalism. You have shown that you are taking your career seriously and you keep up with the latest changes in the healthcare industry, especially with medical technology.
When it comes to hiring, a growing number of medical facilities such as hospitals have either started to require or lean towards applicants who have certification. There are a few reasons for this including the safety of the patients and create a more professional environment in the face of the growing need of healthcare professionals. Some other reasons include:
Accountability
Improve patient care
Ease the mind of the public
Expertise and professionalism
Promote personal satisfaction for sterile process technicians
Another to become certified is money. Your employer and prospective employers may increase your pay in return for your extra effort. Let's face it, you may enter this field to help others and have a long, industrious career in the healthcare industry but money is important  Being able to both improve your salary as well as the quality of your employment is a pretty big reason on why getting your certification is a good idea.
As we have seen, currently outside of New Jersey there isn't a legal reason to get your certifications as a sterile processing technician. Even though it isn't legally required, there are plenty of reasons to become certified from a professional or monetary standpoint to even getting ahead of the curve as more states look to add this requirement in for sterile processing techs. By going the extra few steps for certification, you are just bettering your chance for a longer and more prosperous career as a sterile processing technician.