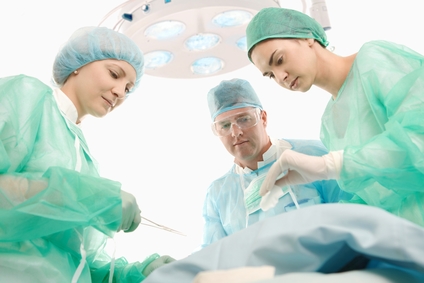 If you are considering a career in the medical field, but are looking for something a little different, you may want to look into working as a traveling surgical tech. Surgical techs only represents a small portion of the allied health sector, but there are plenty of growth opportunities in the field for experienced practitioners. While you will find that many surgical techs complete additional training to become circulating techs or surgical assistants, some go on to specialize in a particular area, such as open-heart or orthopedic surgery, in order to boost their salary potential.  For this reason, one of the hottest trends in the field today is becoming a traveling surgical tech.
What Are Traveling Healthcare Jobs?
Traveling jobs have always held a certain appeal for individuals who have a bit of wanderlust. Likewise, there has always been a need for staffing agencies to find skilled workers to fill vacancies. As hospitals increasingly turn to medical staffing agencies for a job-ready workforce, the demand for experienced health workers continues to rise. Where surgical techs are concerned, the demand is often greatest at small to medium-sized hospitals that need to fill vacancies left by staff on sick leave or maternity leave.
The Pros and Cons of Working as a Traveling Surgical Tech
There are pros and cons to all jobs, and the same goes for traveling surgical tech jobs. Flexibility is one of the biggest advantages to these temporary travel positions. Most agencies offer three- to 12-month contracts. The short duration of these assignments seems an ideal match for those that need employment but do not want full-time jobs. If you sign-up with an agency, and you decide the assignment is not to your liking, you can choose an assignment at a different location at the end of your contract.
The Pros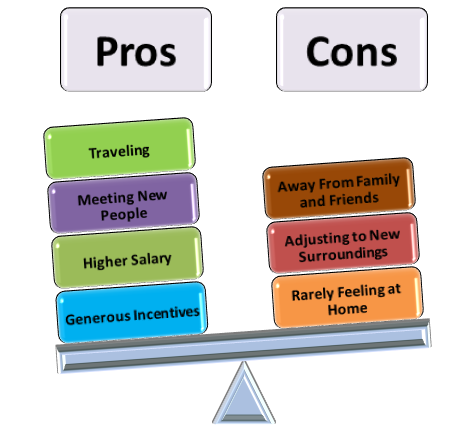 The median wage for a traveling surgical tech job is in-line with industry standards. Generous incentives are available, too. It is not uncommon for agencies to offer sign-on, completion and referral bonuses. A growing number of these agencies also offer furnished housing and food allowance.
For many, the lure of getting paid to work in a variety of settings is an added benefit. As a traveling surgical tech, you have the opportunity to explore new areas across the country. The idea of seeing new places, trying new foods and new patients each day is a reward all its own.
The Cons
The flip-side to this idea is that traveling techs spend much of their time away from family and friends. Moving to a new place can create feelings of anxiety and isolation. Sometimes people have trouble adjusting to new climates. Healthy individuals take up to two weeks to acclimate to new altitudes and temperatures. Coping with atmospheric changes and long shifts can disrupt biological rhythms and work performance.
Making the Choice to be a Traveling Surgical Tech
Traveling surgical tech jobs are not for everyone. Those likely to become traveling surgical techs are those who are open to new experiences fair better than those who desire familiarity. If you are a student working toward your surgical technology certification, you will want to gain as much experience in as many different settings as possible. Medical staffing agencies prefer experienced candidates with a vast working knowledge. If you are currently working as a surgical technician, and you are still not sure about committing to travel, consider jobs that pay per diem. You can work in various locations and be close to home. If you like it, then may want to try becoming a traveling surgical tech and see if you can cure your wanderlust.