Surgical tech is a growing area of the healthcare industry in Pennsylvania and you too can join this dynamic field by enrolling in any of the surgical tech schools in PA. The surgical tech is responsible for ensuring that the operating room is sanitary and safe prior to surgery, sterilizing surgical equipment, helping to prepare the patient for surgery, and handing the necessary tools to the surgeon during the procedure, among other things. There are accredited surgical tech schools in PA that offer comprehensive training and career preparation for a career in surgical tech. So, what does one need to know when considering surgical tech schools in Pennslyvania?
Basic Facts About Surgical Tech Schools in PA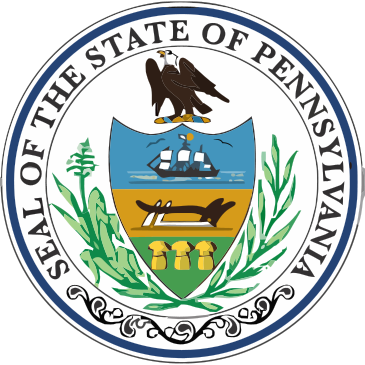 Surgical tech programs are accredited by the Commission on Accreditation of Allied Health Education Programs or the Accrediting Bureau of Health Education Schools, and typically offer training that lasts about two years, ultimately resulting in an associate's degree. Surgical tech programs are commonly found at community colleges, along with traditional four-year schools. Ideal candidates for surgical tech schools will have strong background knowledge and interest in chemistry, biology, and mathematics.
Upon graduating, the future surgical tech obtains certification by applying to take and passing an exam administered by the National Board of Surgical Technology and Surgical Assisting. The National Association For Healthcare Quality also administers surgical tech certifications. Though certification is not required in every state, becoming certified is a strong way to show employers that one is ready for the job. The top qualities of a successful surgical tech are a strong base of knowledge, the ability to spend long hours on one's feet, quick thinking under pressure, and a strong desire to help people.
Clinical Practice at Surgical Tech Schools in PA
Most surgical tech schools offer a combination of in-class learning and hands-on experience. The first hands-on experience a student receives is often in a mock surgical lab, in which the student can get a feel for the job in a realistic but low pressure setting. Many schools also partner with hospitals, in order to get the more experienced students real-time, clinical experience in a true surgical setting. Some of the typical classes offered in surgical tech programs are anatomy, operating room standards, and medical terminology. Overall, surgical tech training is an exciting and well-rounded experience.
Surgical Tech Job Availability Outlook
Once the student completes training and obtains certification, it is time to hunt for a job. Surgical tech is an evolving field, and the Bureau of Labor Statistics reports that job opportunities in surgical tech are expected to grow nationally by 19 percent by 2020. By completing an accredited program and acquiring certification, the aspiring surgical tech has a strong chance of landing a job in the field. Most surgical techs work in hospitals, at physician's offices, at dentists offices, or at outpatient care centers.
Surgical Tech Salary Outlook
According to the most recent reports from O*Net Online, the median annual wage for surgical techs in Pennsylvania was $39,500. Depending on the setting of the job, one can expect to earn slightly more or less as a surgical tech. The most lucrative positions are at outpatient care centers, while hospitals come in more along the lines of the national average. Additionally, the top ten percent of surgical techs made an average salary of $54,000 in 2012.


With a healthy outlook for employment prospects, strong earning potential, the opportunity to work in a fast-paced, stimulating setting, and the chance to help others in the process, surgical tech is an ideal career choice for those looking to work in healthcare. The next step toward a rewarding career is to enroll in one of the quality surgical tech schools in PA.