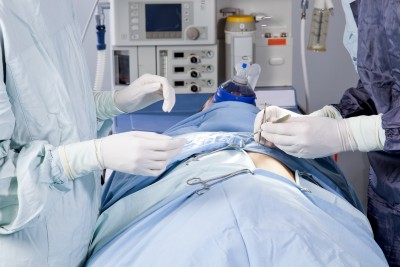 Earning a surgical tech certification is an important first step for anyone who wishes to pursue a career in surgical technology. Surgical technicians and technologists are important members of the medical field, and receiving the proper education and training is critical to their success in the operating room.
Why Becoming Certified is Important
Surgical techs are responsible for preparing the operating room, sterilizing tools and keeping the surgical instruments ready for use at all times. The technician must know the correct instrument to hand the nurse or surgeon during each procedure, prepare the surgical incision site on the patient, and perform other tasks such as cutting sutures, cleaning the operating room, giving the correct sponge count, holding the retractors, and transferring specimens to the lab.
Because a technician is responsible for performing so many different duties, and is expected to be highly-proficient in each of them, holding a surgical tech certification is considered mandatory by many employers in the field. It is not, however, a compulsory requirement of the medical industry as a whole, so it is possible to work without being certified in some areas.
The official certifying agency for surgical techs is the NBSTSA, and recognition by this important body is required for any school that offers certification courses.
Earning a Surgical Tech Certification
In order for you to become a surgical tech, you must first complete a training course at a vocational school or technical college. The average surgical tech program lasts anywhere from 24 months for those wishing to earn an associate's degree, to 9 months for those interested in acquiring a certificate. Many programs have prerequisites of a high school diploma and at least 450 hours of training at an accredited training institution.
The majority of surgical tech programs will include hands-on training in a clinical environment. This segment of the curriculum is generally considered to be the most important as it enables students to hone the actual skills needed in their jobs, and provides ample opportunity for networking with prospective future employers. It is important to note that online surgical tech programs generally do not include this element – meaning that the student is responsible for completing the required hours on his or her own time.
Of course, the final step in becoming a certified surgical technician is passing the certification exam. The exam is designed to screen students' knowledge in three distinct areas of surgical technology: Perioperative Care, basic sciences and additional duties that will be required by most employers. The following graphic illustrates this test content.
Material Covered on the Certification Exam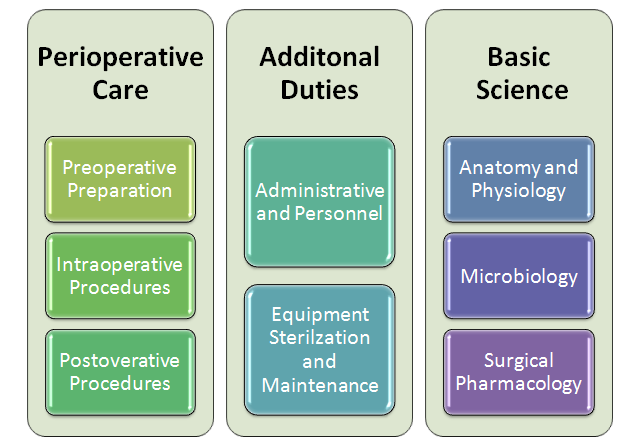 Getting a Job After Graduation
Employers want to hire an individual with a formal education from an accredited school who has also passed the certification exam for surgical technologists. After you pass the certification exam, you will be well on your way to having a great career in the medical field. Some people will also obtain a TS-C, Tech in Surgery Certification, in order to increase their appeal to employers and provide themselves with higher salary potential as a surgical tech.
Find A School Near You!
Fortis Institute can give you the skills you need to train for a career in the healthcare field.
* Programs vary by location
* Please contact each individual campus for accreditation information
Programs:
Sterile Processing Technician
Surgical Technology
Looking for an Online Healthcare Degree Program That May Improve Your Career Options?
EarnMyDegree.com Can Help You Match Your Educational Goals With Your Desired Career.
Whether You Are Looking to Earn a Degree Online, or Study at a Nearby Campus, This Is The Place to Connect With a College That May Be Ideal for You.
Browse Through Our List Of Online Colleges and Traditional Schools to Determine Potential Places to Earn a Degree NOW!
Centura College, with campus locations in Virginia, South Carolina and Florida, is dedicated to helping students gain the skills and attitudes necessary to succeed. Drawing from over 30 years of career school experience.
Ultimate Medical Academy is a nonprofit healthcare career school—and students are at the heart of everything we do. That's why we offer exclusive student services through your career training and beyond, beginning from the time you enroll online or at our campus in Clearwater, FL. We'll also guide you toward the right program for your goals, and help you understand the affordability of your career training. So let us know you're interested, and we'll discuss how UMA can help you succeed.
Gainful employment information can be found at UltimateMedical.edu/gainful-employment and includes information on tuition, loan debt, completion, placement, and occupations.
Kaplan University Online Degree Programs
Attend college on your terms. Kaplan University offers fully online degree programs that fit any schedule.
Earn your Bachelor of Science of Healthcare Management degree online
South University brings over 115 years of achievement and tradition to a supportive, online classroom
Program focuses on the business, management, and healthcare skills necessary for healthcare organizations to run smoothly
Courses include Principles of Management, Healthcare Delivery and Organization, and Healthcare Finance
We're now Non-Profit.
CTU can help you connect to what matters most: a powerful professional network, faculty who are real-world professionals and innovative technology. And now several CTU degree programs are ranked by U.S. News Best Online Programs for 2015. Are you in?