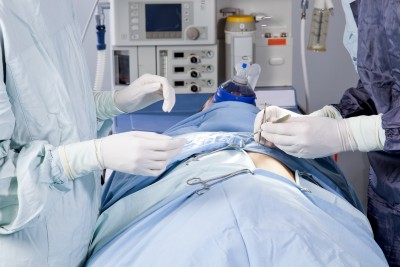 Earning a surgical tech certification is an important first step for anyone who wishes to pursue a career in surgical technology. Surgical technicians and technologists are important members of the medical field, and receiving the proper education and training is critical to their success in the operating room.
Why Becoming Certified is Important
Surgical techs are responsible for preparing the operating room, sterilizing tools and keeping the surgical instruments ready for use at all times. The technician must know the correct instrument to hand the nurse or surgeon during each procedure, prepare the surgical incision site on the patient, and perform other tasks such as cutting sutures, cleaning the operating room, giving the correct sponge count, holding the retractors, and transferring specimens to the lab.
Because a technician is responsible for performing so many different duties, and is expected to be highly-proficient in each of them, holding a surgical tech certification is considered mandatory by many employers in the field. It is not, however, a compulsory requirement of the medical industry as a whole, so it is possible to work without being certified in some areas.
The official certifying agency for surgical techs is the NBSTSA, and recognition by this important body is required for any school that offers certification courses.
Earning a Surgical Tech Certification
In order for you to become a surgical tech, you must first complete a training course at a vocational school or technical college. The average surgical tech program lasts anywhere from 24 months for those wishing to earn an associate's degree, to 9 months for those interested in acquiring a certificate. Many programs have prerequisites of a high school diploma and at least 450 hours of training at an accredited training institution.
The majority of surgical tech programs will include hands-on training in a clinical environment. This segment of the curriculum is generally considered to be the most important as it enables students to hone the actual skills needed in their jobs, and provides ample opportunity for networking with prospective future employers. It is important to note that online surgical tech programs generally do not include this element – meaning that the student is responsible for completing the required hours on his or her own time.
Of course, the final step in becoming a certified surgical technician is passing the certification exam. The exam is designed to screen students' knowledge in three distinct areas of surgical technology: Perioperative Care, basic sciences and additional duties that will be required by most employers. The following graphic illustrates this test content.
Material Covered on the Certification Exam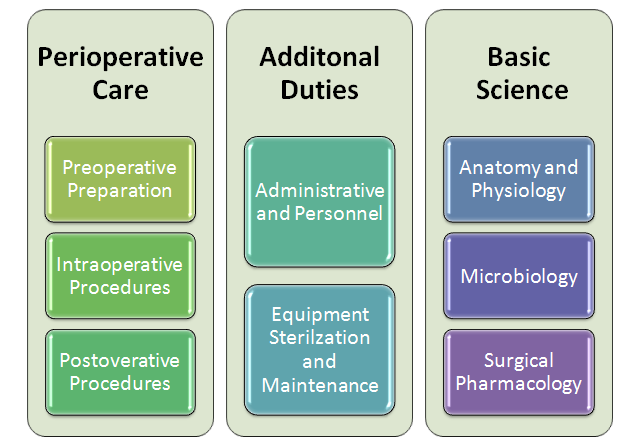 Getting a Job After Graduation
Employers want to hire an individual with a formal education from an accredited school who has also passed the certification exam for surgical technologists. After you pass the certification exam, you will be well on your way to having a great career in the medical field. Some people will also obtain a TS-C, Tech in Surgery Certification, in order to increase their appeal to employers and provide themselves with higher salary potential as a surgical tech.
Find A School Near You!
Fortis Institute can give you the skills you need to train for a career in the healthcare field.
* Programs vary by location
* Please contact each individual campus for accreditation information
Programs:
Sterile Processing Technician
Surgical Technology
Looking for an Online Healthcare Degree Program That May Improve Your Career Options?
EarnMyDegree.com Can Help You Match Your Educational Goals With Your Desired Career.
Whether You Are Looking to Earn a Degree Online, or Study at a Nearby Campus, This Is The Place to Connect With a College That May Be Ideal for You.
Browse Through Our List Of Online Colleges and Traditional Schools to Determine Potential Places to Earn a Degree NOW!
At Kaplan University, we offer over 180 degree and certificate programs. With three different ways to learn, you can choose the format that works best for you:
Study wherever you have an Internet connection, because almost all of our courses are 100% online, or
Take campus-based classes(with day and evening options available), or
Combine campus learning with online classes (blended).
Adelphi University's roots reach back to 1863 and the founding of the Adelphi Academy, a private preparatory school in Brooklyn, New York. The Academy was incorporated in 1869 and its Board of Trustees was charged with establishing a first class institution for the broadest and most thorough training, and to make its advantages as accessible as possible to the largest numbers of our population. The school quickly gained a reputation for its innovative curriculum, particularly in physical culture and early childhood education.
Logan is a non-profit university founded in 1935. Logan University has remained grounded in chiropractic education, while continuously enriching academic options with degree offerings in health sciences since 2012.
Ranked among the Best Online Bachelor's Programs in 2015 by U.S. News and World Report.
Lets undergrad students try classes before paying any tuition.
Has an average class sizes of 18 for undergraduate and 13 for graduate-level courses.
Offers numerous scholarship opportunities that can help students save up to $750 per term on their tuition.
Tends to educate degree-seeking online and campus-based students who are adult learners with families and students who work while pursuing higher education.
Online Bachelor's programs include BBA, Criminal Justice, Psychology, IT, Healthcare Management & Public Health
Over 115 years of delivering quality education and personalized attention to students
Provide a range of campus experiences and services online including advising, tutoring, student community, and career services
Give students and alumni access to career assistants who help with resumes, cover letters, job hunting, and more.
Experience the Rewards of Caring, With ECPI's Medical Careers Institute, you can Earn Your Bachelor's Degree in 2.5 Years or Your Associate's Even Sooner through Our Year-Round Schedule!
What Are You Waiting For?
CTU can help you connect to what matters most: a powerful professional network, faculty who are real-world professionals and innovative technology. And now several CTU degree programs are ranked by U.S. News Best Online Programs for 2015. Are you in?
The Metropolitan Institute of Health and Technology (MIHT) is dedicated to educating men and women to serve with confidence in the health and technology industry. MIHT provides career training for students to move forward in their chosen field of study, changing their lives for the better. MIHT strives to provide quality education with affordable tuition. Our staff works to determine the best financial options for students on an individualized level.